Visit German Dental Clinic For a Brighter Dental Experience
General, Cosmetic and Restorative Dentistry
Call Us
800 (TOOTH) 86684
04 449 5335
Location
Floor No:1, Unit No:106, HDS Business Center Cluster M, DMCC, Dubai, UAE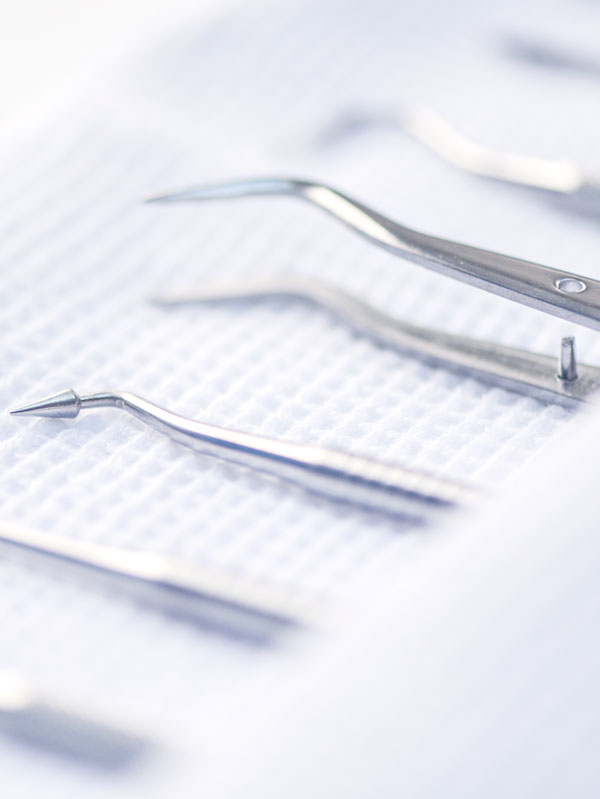 Welcome to German Dental Clinic
Team at German Dental Clinic believe in gentle, conservative, minimally invasive and natural treatment to give your teeths the sparkling shine they deserve.
We want our patients to understand the important of tooth care and it's impact on their personalities. At German Dental Clinic all the treatments are entirely personalized as per the needs and requirements of our valued patients. This is always done after a detailed sessions with the patient and then very careful detailed examination so the treatment course is tailor made and 100% aligned with the expectations of our patients. …
Safety of our patients is our major concern which we take care at every single step from the examination to treatment to surgery whatever and however is required to regain the beautiful smiles for our patients. For that very reason the highest standard of sterilization and cleanliness is practiced daily. German Dental Clinic abides by the international Sterilization Protocols recommended by Dubai Health Authority for Health Care Planning & Quality. German Dental Clinic is famous for and will always provide you with a very neat, clean and safe environment that too with highly engaging asthetics in side the clinic where every single thing is made and arranged to comfort our valueable clients/ patients.
All the instruments available at German Dental Clinic are autoclaved in special sealed sterilization pouches, and only opened in front of our patients. An additional Class B quick sterilizer is used for sterilization of nonsurgical hand pieces and burs. We use disposable gloves, masks, eyewear and lab coats to prevent any cross infection.
This is just for your to be assured that you are in safe hands!
Latest Techniques
German Dental Clinic is known to practice the latest & innovative dental procedures in order to bring in the best possible results with entirely no pain to the patients during and after the procedures.
Innovative Technology
Innovative dental technology have been made available so the patients at German Dental Clinic and get faster and long lasting reliefs for all sort of dental issues.
Certified Experts
Only highly qualified and seasoned professionals, certified by Ministry of Health and Dubai Health Authority are being acquired to practice at German Dental Clinic.






Don't rush when you brush!
Always brush your teeth gently and thoroughly, inside out, top  to bottom.
Visit your dentist once in 6 months
It is always recommended to visit your dentist at least once every 6 months.
Don't Forget to Floss!
Do not skip flossing, you must at least have it once every day, for healthier teeth.
Our Dentists
The combination of leading technology and our seasoned professionals together assures that the results you receive will exceed your expectations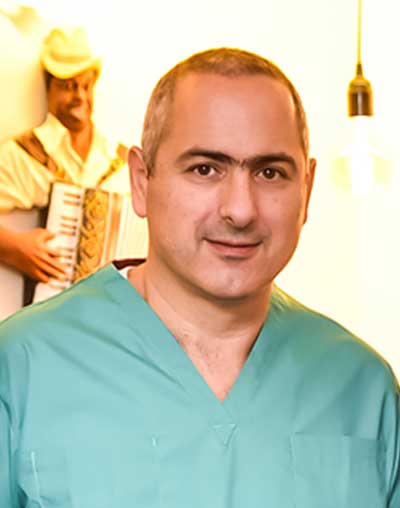 Dr. Hamdy Al Banna, DDS, MS
Dentist Specialist GP Dentist Oral Surgeon Specialist
Dental Care for The Whole Family
German Dental Clinic is a one stop shop for all the dental care your family may need.
We are A Full Service Dentistry Practice
Located in the heart of Dubai German Dental Clinic offers full range of dentistry services to all age groups. Our services range from simple toothache releif to general dentistry, Implantology, endodontics, periodontics, endodontics, prosthodontics and orthodontics conducted by seasonsed dental professionals having thousands of successful treatments on their track records.
The clinic is designed with modern interiors and equipped with advanced dental equipment to deliver exceptional dental care to achieve complete patient satisfaction.
Our expert dentists are highly-professional, licensed and experienced to give you the focused attention that you deserve and they will give you the best advice on the treatment options. All our dentists, staff and laboratory technicians work to achieve only one goal, which is, improve your oral health.
Call:
800 (TOOTH) 86684
04 449 5335
Working Hours
Sat – Wed: 9:00am – 9:00pm
Thurs : 9:00am – 6:00pm
Location
Floor No:1, Unit No:106, HDS Business Center Cluster M, DMCC, Dubai, UAE